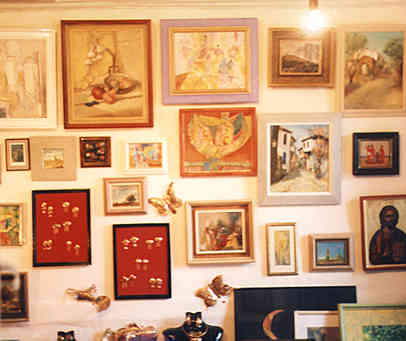 ABOUT THE GALLERY
NEODORA Gallery was founded in Plovdiv, Bulgaria in 1997 and is presented online since the beginning of 1998.
The gallery features contemporary bulgarian fine and applied arts - paintings, drawings, graphics, jewelry and small sculpture.
All featured artworks are for sale, as well as much more.
---
CONTACT INFO AND OTHER DETAILS
NEODORA GALLERY, 18 Gladstone Str., Plovdiv 4000 BULGARIA
tel. 35932/620 446 email:neodora@yahoo.com
We're really sorry, but we still can sell artworks
via secure online transactions. Please, if you'd liked something, do not hesitate to contact us
for further details, concerning prices, terms of payment and delivering. Thank you for your interest.
---
FEATURED AUTHORS